The Craft Market at Spier - Beaded Wirework 2020
By: Sue Heathcock (2020-02-13)
Halfway through the 2019/20 season we ask each of our artists to tell us about their best-sellers and about any new products they've introduced this season. First off meet our beaded wirework artists – also follow the links for each to read previous interviews with them.
Bongani Khumalo
All my beaded wirework trophy heads are selling well this season, perhaps the fastest selling ones are my kudu, my lion, the giraffes and the waterbuck – every time I put a new one up at the market it sells straight away. I have designed some new heads this season including a red hartebeest, a nyala and a waterbuck. And I've been experimenting with a new collaborative technique – my gold lion with a rope mane. A friend of mine was making rope art and we thought why not collaborate and incorporate some rope into one of my beaded wire pieces. It's something new and fresh. The first lion sold straight away and I've been busy making orders since.
View more beaded wirework by Bongani Khumalo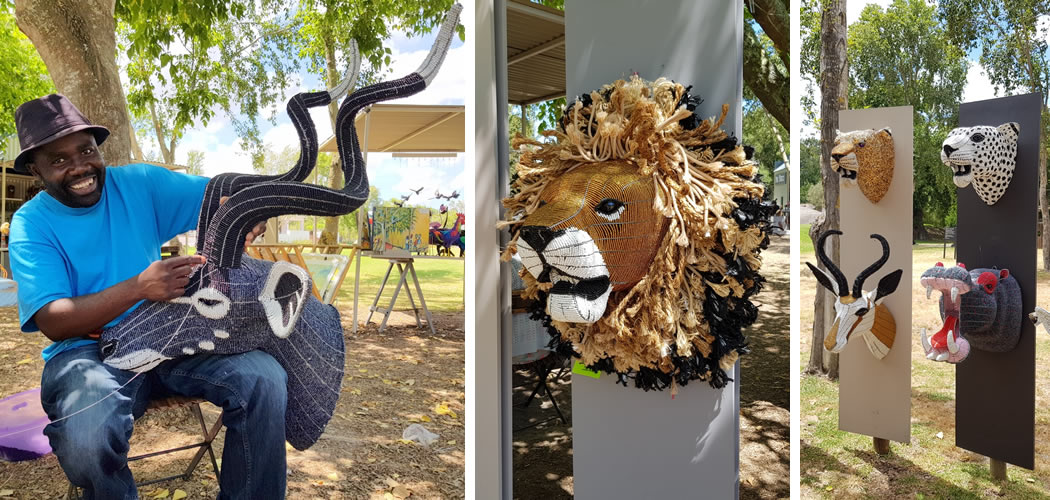 Bongani Khumalo
George Dokora
I've had quite a spread of sales this season - my animals and small trophy heads have been selling well, so have my lizards. Of my large standing beaded wirework sculptures I've sold a cheetah, rhino and wildebeest. Then my keyrings and small animals are constant sellers.
New this season I've added a pelican and chickens to my small animal range, and extended my range of small trophy heads to include more animals. And made some bigger hanging seahorses.
View more beaded wirework by George Dokora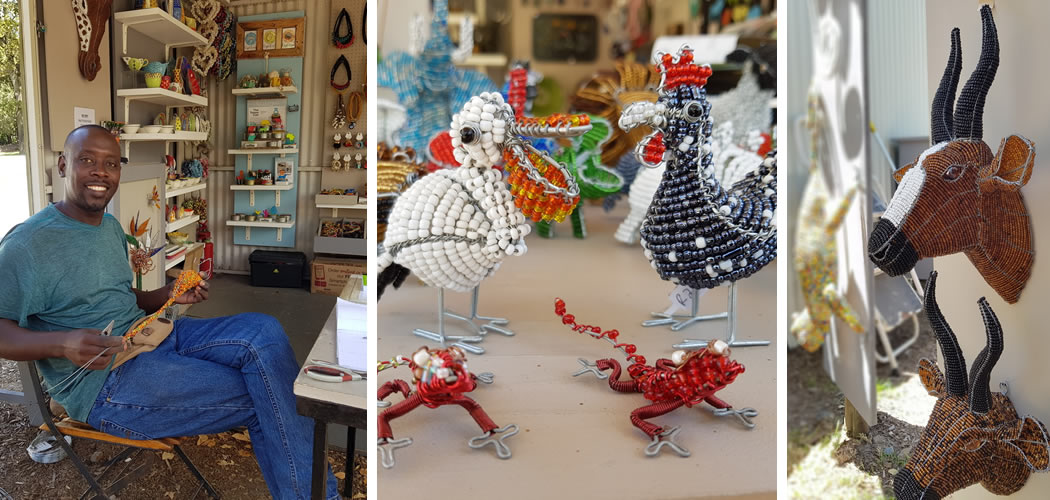 George Dokora
Bishop Tarambawamwe
My bowls have sold well this season and so have my fridge magnets, as well as my striped giraffes. The fridge magnets are new this season – the idea for those came when I saw that people love the idea of the large trophy heads but don't always have the space – so I thought to make something they can take home just for a memory of their holiday – a small trophy head that they can easily fit in their hand luggage and have on their fridge at home.
View more beaded wirework by Bishop Tarambawamwe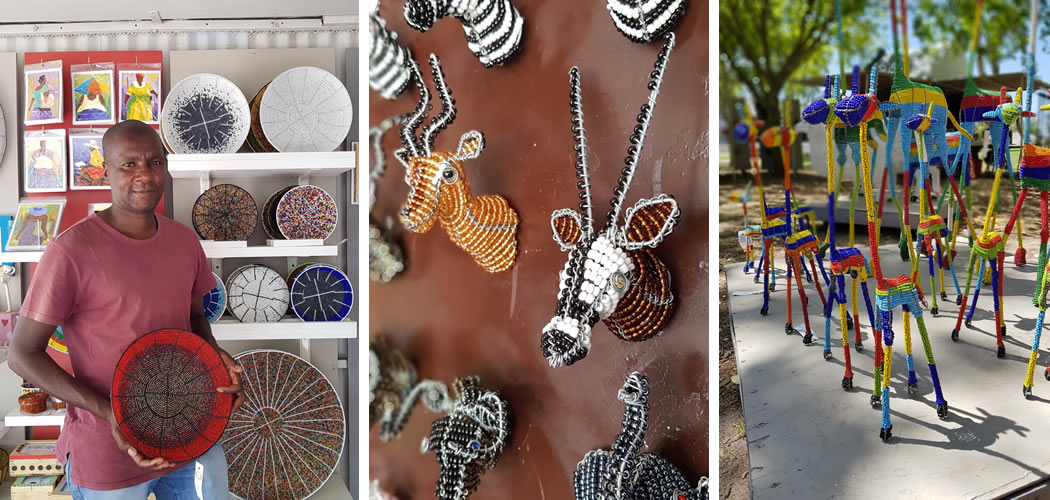 Bishop Tarambawamwe
Simba Tedza
My bestsellers this season have been my two-dimensional wall-mounted peacocks. My new product line this season is my greeting cards with wire animal outlines - the giraffes seem to be most popular of those, they sell out every time I bring them.
View more beaded wirework by Simba Tedza
Simba Tedza