The Craft Market at Spier, Artists 2018: Simba Tedza of Chamelion Projects
By: Sue Heathcock (2018-12-27)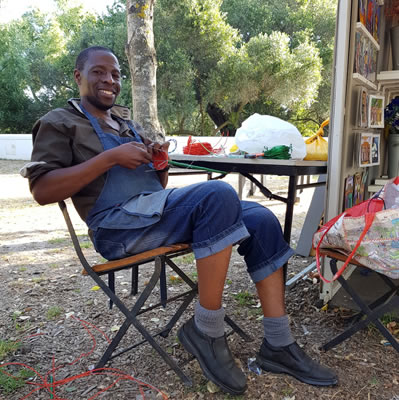 Simba Tedza makes beautiful beaded wirework flowers and peacocks that transform Unit 5 at the Craft Market at Spier into a colourful garden spilling over with sparkling blooms. His designs go beyond the basics, putting an incredible amount of detail into the individual flowers.
How did you get started making your bead flowers?
I learned from my brother. He was already doing it, I needed something to do and that's how I started. It was easy to learn, because I have good hands, it wasn't difficult. You need a good eye for detail, you need to be able to see what you want to make. It's also about colour and proportion mostly.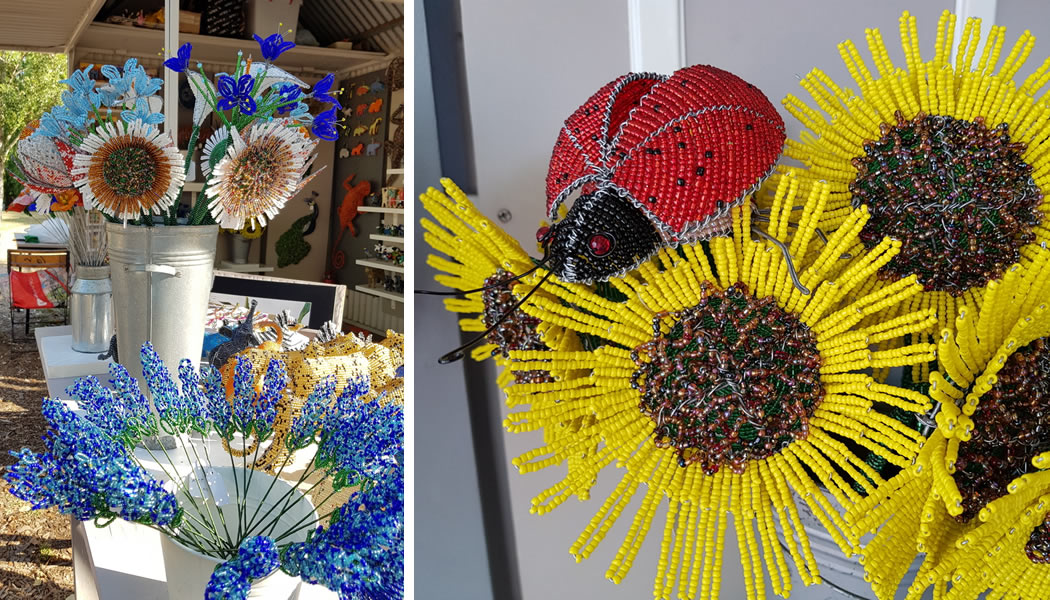 How have your designs evolved?
Initially I started to make what my brother was making, but I've come up with changes, so now all the flowers I make differently from him. I try to make them like the real flowers and also to make them as eye-catching as possible. So I concentrate on the colours that catch people's eyes, the bright ones and the lighter shades are the most attractive. I've improved on the initial designs and made them my own. If you look at them closely, they are way different from what you see anywhere else, they are signature pieces.
What is your favourite of your flowers?
My favourite piece is the strelitzia – I really enjoy making them, I like that I've made them as close to the real thing as possible, for me that was an achievement.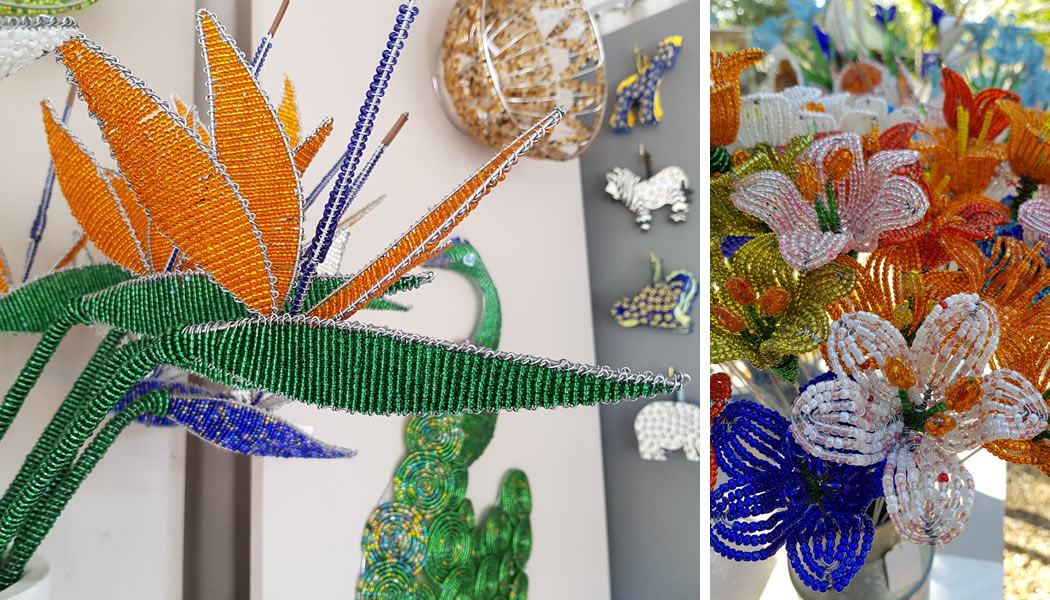 See Simba's work for yourself at the Craft Market at Spier. We're open every day until the end of April. Regular trading hours are 10h00 -17h30, extended until 18h30/19h00 over the Christmas and New Year holiday season.