Profile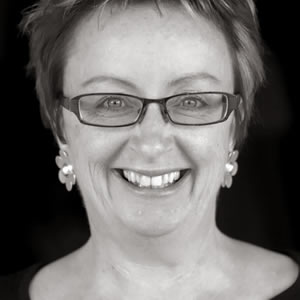 Actively involved in the South African craft and design sectors since 1991, Sue Heathcock is highly respected and strongly connected in the industry. Working as part of a national initiative, Sue put together the first craft network in the Western Cape between 1998 and 1999. She was also a key player in the conceptulisation of - and lobbying and planning for - the creation of the Cape Craft and Design Institute.
Well known as a lobbyist, strategic thinker and policy maker, Sue is comfortable operating in a multi-cultural environment and liaises frequently with stakeholders and role players at all levels.
While retail and market access have been an important focus areas in recent years, Sue has a multi-faceted, hands-on work experience. She is an excellent organizer and co-ordinator and has strong analytical and writing skills.
Sue has a practical, results-driven approach to project implementation and has had the opportunity to work both nationally and internationally. She is particularly interested in curating and installation work for which she has won multiple awards.
Hard working, warm and articulate, Sue believes in the value of patience, listening, empathy and humour in human discourse and feels that everyone should take time to notice and appreciate beauty - at least once - every day.
Expertise
All aspects of craft sector retail and market access
Exhibition curating, design and implementation
Event and other project management
Building of communication networks and facilitating practical partnerships
Research, report and article writing
Craft sector policy development
Values and philosophy
I see the promotion of social integration and economic empowerment as fundamental to the on-going development and long term security of South Africa. I am committed to using my work as a platform to advance these objectives through the provision of:
Access points to the formal economy
Facilitating opportunities for people from different cultural backgrounds to work together as equals

Creating incidents of beauty celebrating the fruits of cultural diversity
And acknowledging everyone with dignity and respect