The Craft Market at Spier: Paintings 2020
By: Sue Heathcock (2020-03-06)
Meet our fine artists who tell us about their best sellers and new designs this season. Follow the links to read more of each artist's story.
Tafara Karidza
My township paintings are still my best-sellers, people want to take a piece of South Africa home with them. My new products this season are my mosaics – I'm doing a series of small mosaics of various African symbols and there are more to produce over time.
View more artworks by Tafara Karidza
Tafara Karidza
Zach Mukwira
Each painting is an individual piece so there are no best-sellers as such, but I do have popular pieces that people see say on Facebook and ask me to do a similar one for them - like this elephant I'm working on now. My canvases are doing well ,as are my paintings on board, they are both easy to roll up and take home safely in a tube protected with bubble wrap.I'm currently involved in three exhibitions happening in parallel with the Stellenbosch Triennale (11th Feb-30th April) which I think will trickle through and bring visitors also to see my work at the Craft Market at Spier, so I'm refreshing my display here so that it ties in to reflect the work that I'll be exhibiting there.
View more artworks by Zach Maukwira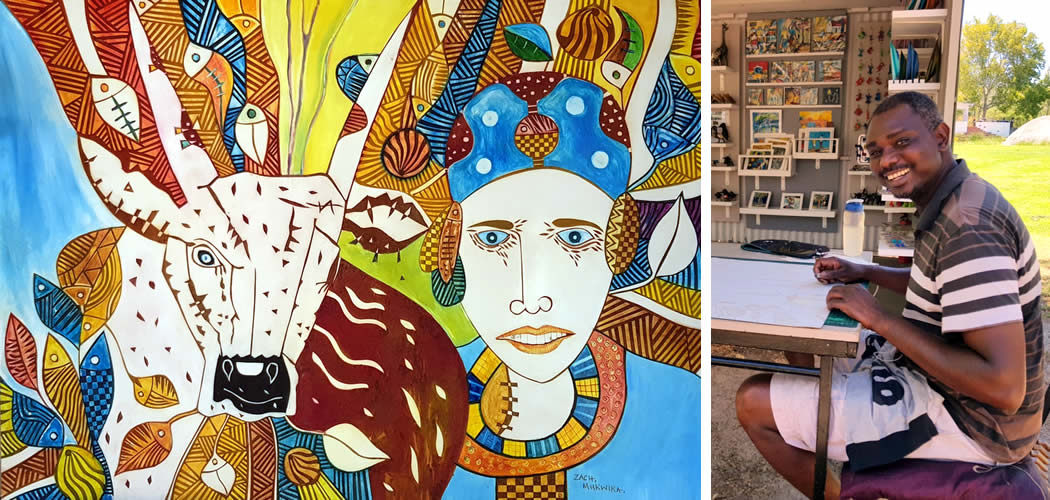 Zach Mukwira
Corinne Erasmus
My bestsellers this season have been the African animal alphabet, both the individual letters and the charts. I'm now re-introducing my wildlife prints of South African animals. They are limited edition, archival quality prints of drawings in watercolour and pen and ink. Visitors can buy them rolled in strong cardboard tubes for easy transport home.
View more artworks by Corinne Erasmus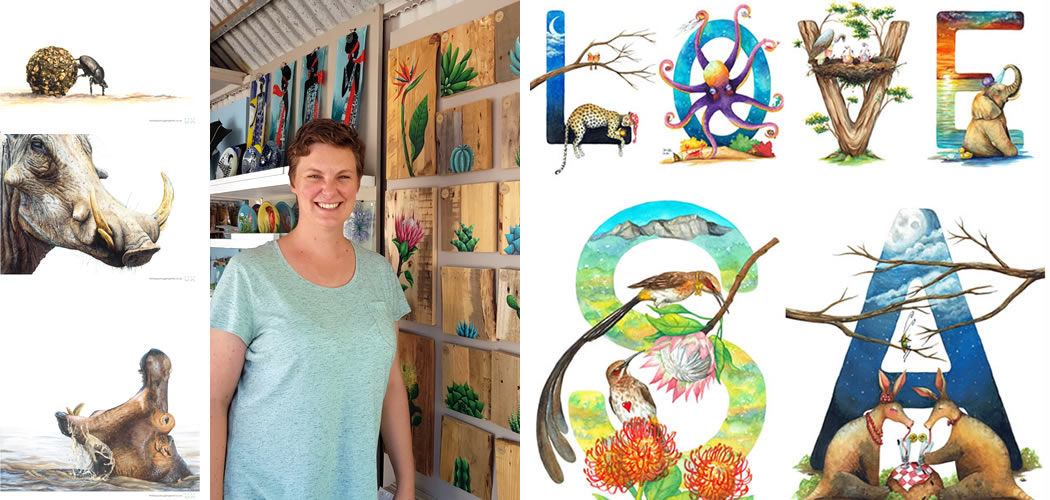 Corrine Erasmus
Kuda Gavi
My paintings are all one-off pieces. I can do a similar piece but it won't come out the same, the patterns are all different. Both my animal paintings and my township scenes are selling equally well this season.
View more artworks by Kuda Gavi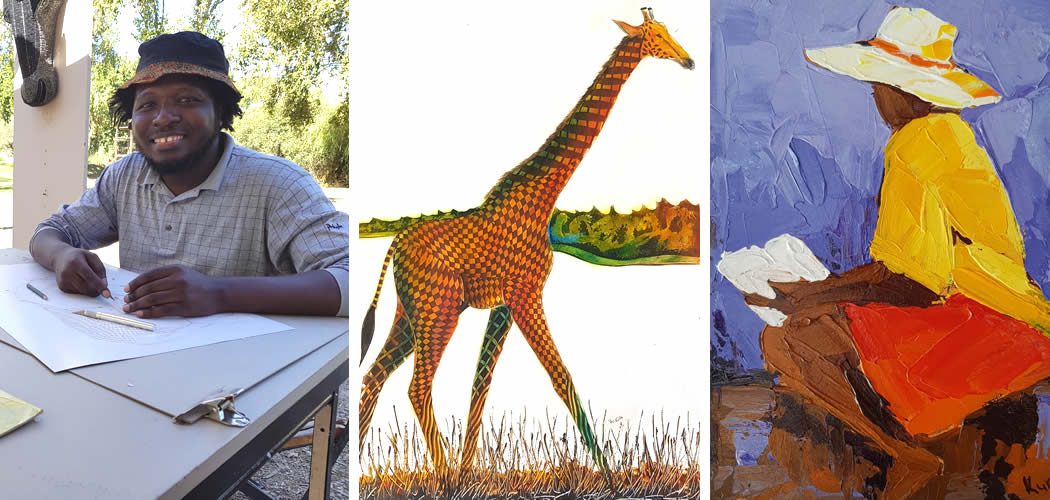 Kuda Gavi
See all their latest work on display at the Craft Market at Spier. Open everyday 10h00 to 17h30 until mid-May on the lawns below the Wine Centre at Spier Wine Farm.