The Craft Market at Spier, New Artists 2018: Corinne Erasmus - The Happy Struggling Artist
By: Sue Heathcock (2018-11-24)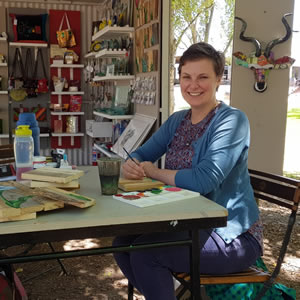 Corinne Erasmus joined the Craft market at Spier mid-way through last season with her distinctive acrylic paintings of proteas, succulents and other South African flowers on wood. This season she has a whole range of art and creative pieces under her business name, The Happy Struggling Artist.
Tell us more about your work.
I specialise in South Africa themed art. Pen drawings and super-realistic watercolour paintings of South African animals and birds. Acrylic paintings of succulents and South African flowers on rough wood boards. New this season is my South African animal alphabet, as posters and prints of individual letters. It's quite unique and already my best-seller. I love re-cycling and dabble in bead-work, so I make wind chimes from old keys, bead earrings, recycled bottletop magnets with animals painted inside, and necklaces from old plastic bags.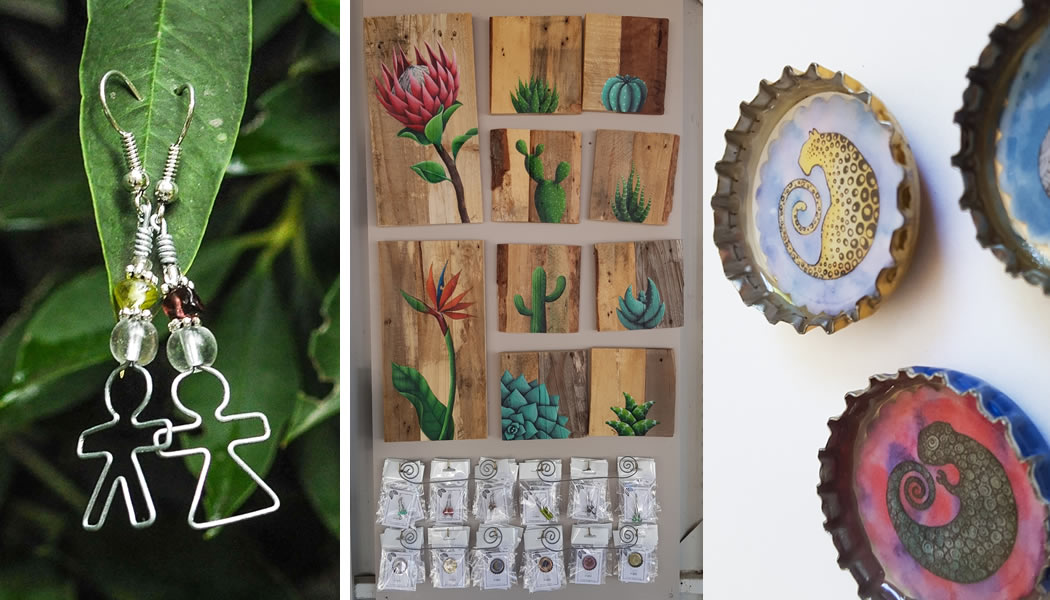 How did your name come about?
I was stuck in a 9 to 5 that made me really miserable and I eventually decided to be a full time artist. The Happy Struggling Artist name is to do with finding a balance between what you're passionate about and making money from that. The secret to staying happy is not doing it for the money, to do it for the passion.
What is your art background?
Art was one of my subjects at school, then I studied graphic design at university, I hated it, it was all very computer based and I longed to work with my hands. I really don't like computers or understand them. But I finished my studies and worked as a graphic designer for a while. I then worked on ships as a photographer where I met my husband, who is a carpenter. When we were looking for a groom's gift for the best man, I decided to paint him some wild dogs. I discovered this joy in the painting process, and realised I should be doing more of this. So that's how this all started. Pen drawing is what I did in high school, the watercolour is self-taught, then acrylics on board, a bit of everything.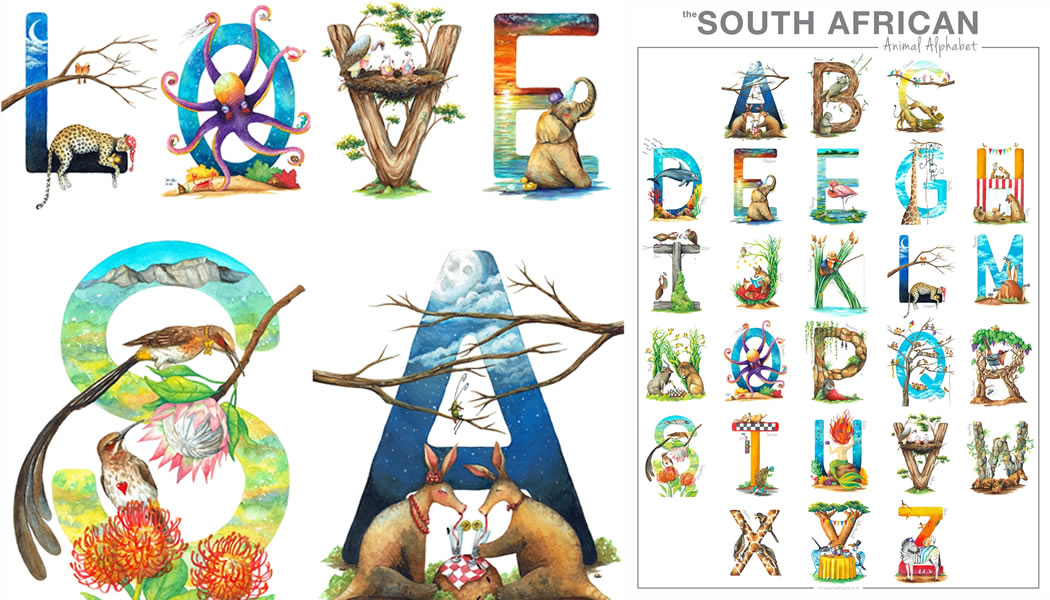 And what inspired your recycled pieces?
My mom works in a museum and long ago discovered a flask of beautiful old keys. I was 18 at the time and she asked me to make her a wind-chime from them, so that started that idea. I long for the plastic bag to no longer be the national flower of South Africa, so I started to make jewellery using damaged plastic bags, which I plait and turn into necklaces, mixed with beautiful chunks of wood rescued from the offcuts from my husband's work as a carpenter.
See Corinne's work for yourself at the Craft Market at Spier every day from 10am - 5.30pm until the end of April.