The Craft Market at Spier, New Artists: Mukanya Creations
By: Sue Heathcock (2018-12-06)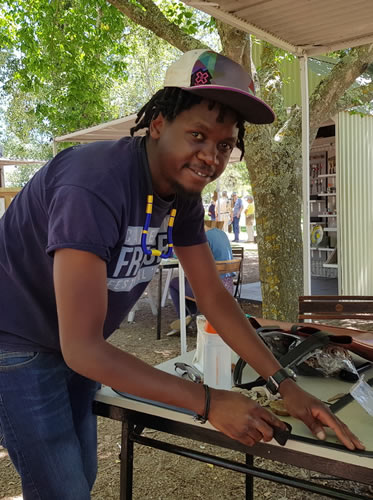 Working in all things leather, Mukanya Creations joined the Craft Market at Spier last season. Mukanya Muringani, (aka McDonald) has made a name in the cycling world for his custom-made leather bicycle seats and grips, and also has a fine line in bags, wallets, belts and more. Wasting nothing he makes leather wristbands from the offcuts.
How did you learn to work with leather?
I first learned leather skills at home in Zim, then I developed my skills further here in South Africa. I met some people who were really skilled, who taught me how to achieve a better-quality finish. It's now my passion, my lifestyle.
What kind of leather do you use?
It's vegetable tanned leather, which is a good strong leather for my bags and belts and the most environmentally friendly. For the bicycle saddles I use a softer leather called butternut leather, which is normally used for couches and car seats.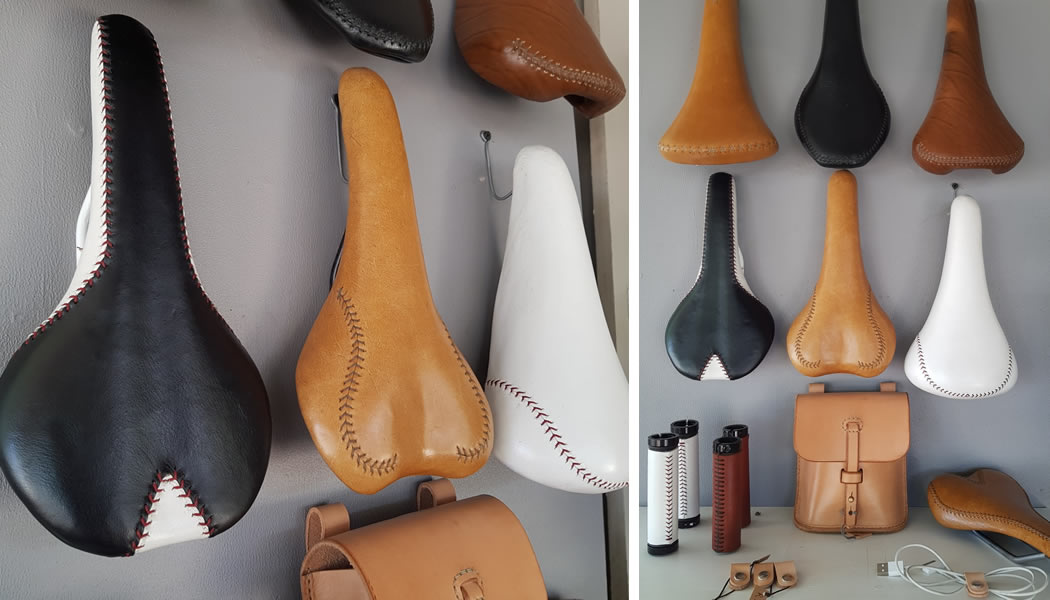 How did you get the idea for your bicycle seats?
I cycle everywhere. I made one for my own bicycle first. My cycle seat was broken and I wanted to fix it. The first one I made wasn't that good, but I still have it, I'm using it still and it's strong. I kept improving on my first design and now I make leather saddles for several bicycle shops in Cape Town. I do customised saddles for bikes to order, so you can decide on what colour you like, what stitching, what design.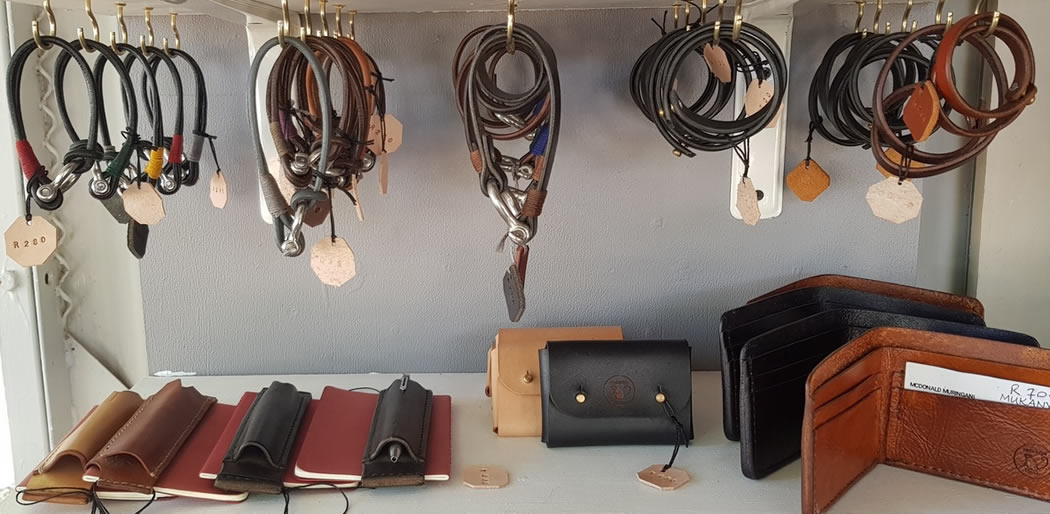 You can see a range of Mukanya Creations designs at the Craft Market at Spier, open everyday 10h00 – 17h30 until the end of April. https://www.facebook.com/pg/mukanyacreations/about/?ref=page_internalMukanya Creations and Instagram: @mukanyacreations