The Craft Market at Spier, New Artists: Adela of Busy Hands
By: Sue Heathcock (2018-12-07)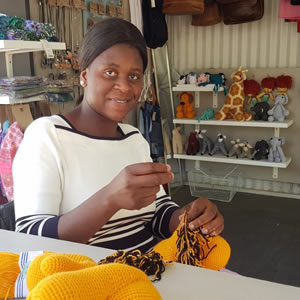 The friendly faces of crocheted lions, giraffes and rhinos have been a favourite with the smallest visitors to the Craft Market at Spier over the last two seasons. They are the work of Busy Hands, Adela Tambara and her team, who crochet and knit everything from African animals to creatures of the sea, mermaids and octopuses, as well as baby booties and beanies. Adela tells us more about Busy Hands.
How did Busy Hands get started?
I started making toys for my daughter. She asked me to make a toy for her when she was 4 years old and so I made a small monkey for her. A friend of my husband was admiring it and asked me to make something similar, as he was selling at the robots in Newlands. I made a few animals for him and they were doing well, so I thought, I have to do this as a business.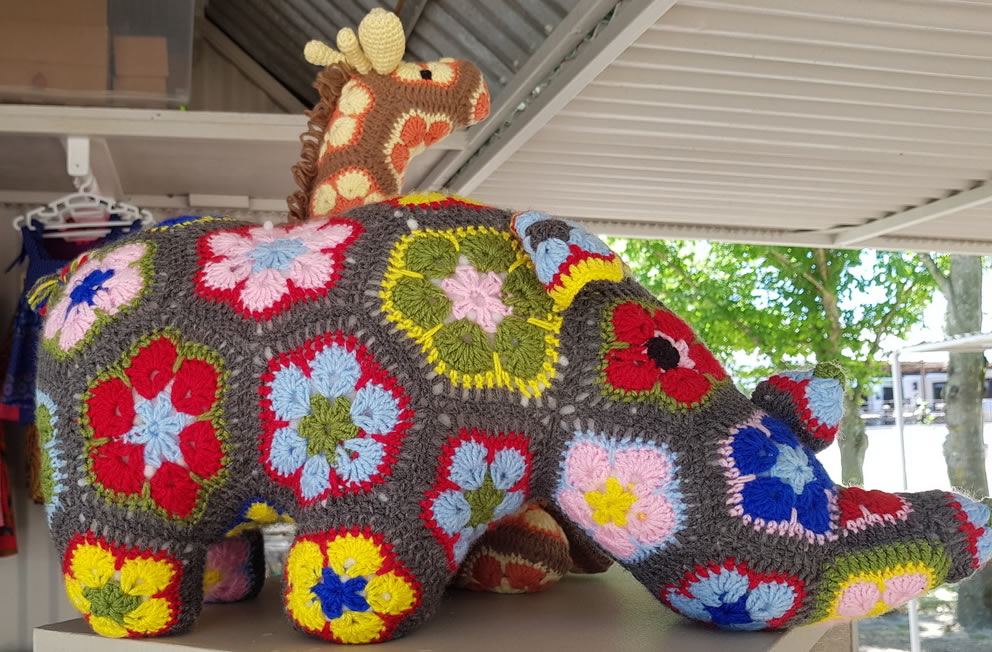 Where did you learn your crochet and knitting skills?
I learned all this from my mother, she taught me and even right now she is still teaching me new skills. She is based in Zimbabwe and is still making things herself and teaching other ladies in Zimbabwe. I have six ladies that I have taught who help me here in Khayelitsha. To finish one small animal it takes three days, but for the bigger rhinos and giraffes it takes one week. There's a lot of work goes into them as we make the patches separately, then join them stitch by stitch. I design the patterns for the animal beanies myself.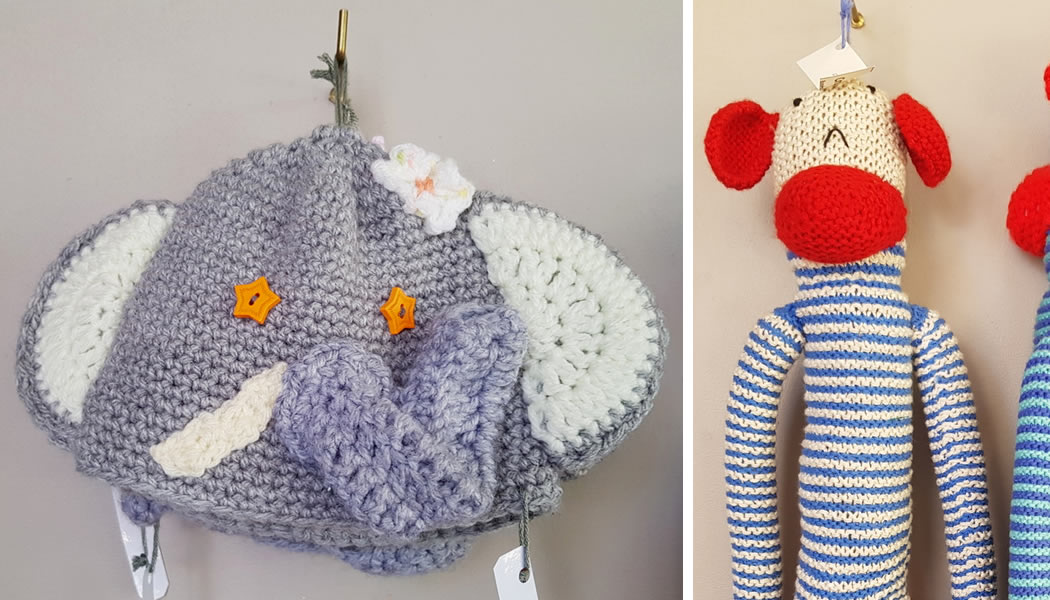 How do you design your hand-made soft toys to be safe for babies and toddlers?
We mostly use 100% cotton thread, which is suitable for small kids. What I like about our toys is you can wash them and they remain like this, we put special batting inside so they keep their shape. You can hand-wash or wash in the machine at 30C, then dry them flat. We use wool for eyes not buttons so there is no choking hazard.
Find Busy Hands' soft crocheted toys at the Craft Market at Spier every day from 10h00 to 17h30.