The Craft Market at Spier, New Artists 2018: Lilly Loompa
By: Sue Heathcock (2018-11-13)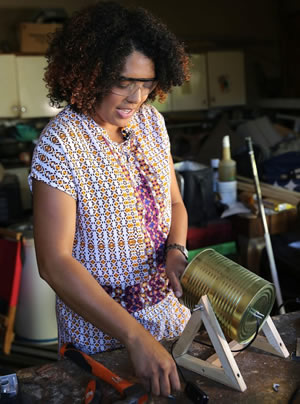 Lizl Naude upcycles waste into useable and beautiful products for the home under the brand name Lilly Loompa and joined the market this season. She makes large jam cans into lamps, tuna cans into storage for the desk or dressing table, and has a range of wine bottle products: platters, toothpick holders and salt and pepper shakers, snack caddies etc. Lizl tells us more about the current face of her Lilly Loompa business.
How did your business start?
It's a long story ... I've always been a creator. The current business started when we went through a long period of financial trouble, my family lost everything four times over, through robbery, bad business decisions, illegal eviction and so on. I had nothing and was sleeping on other people's couches. During these times I perfected my resourcefulness. When you don't have anything, you look to the environment to see what you can make with nothing. That was my training. When I was looking for ways to move forward I prayed to God for an answer, and He showed me the possibilities of waste. We were in Joburg at the time and I started upcycling the material in my backyard to make furniture and lamps. When we moved home to Cape Town two years ago I decided to make smaller products which move faster, small items that are geared for people travelling, that are easy to fit in a suitcase.

Where did the name come from?
Lilly was my nickname as a child, when my cousins couldn't pronounce my name. Loompa comes from the Oompa Loompas who were favourite childhood characters. The business name is 14 years old. I have managed a few different businesses under that name, including jewellery design as well as interior design. It's had a few faces over the years but it's always been a creative business. Now it's all about upcycled hip homeware, or 'hipcycled homeware' as I like to call it!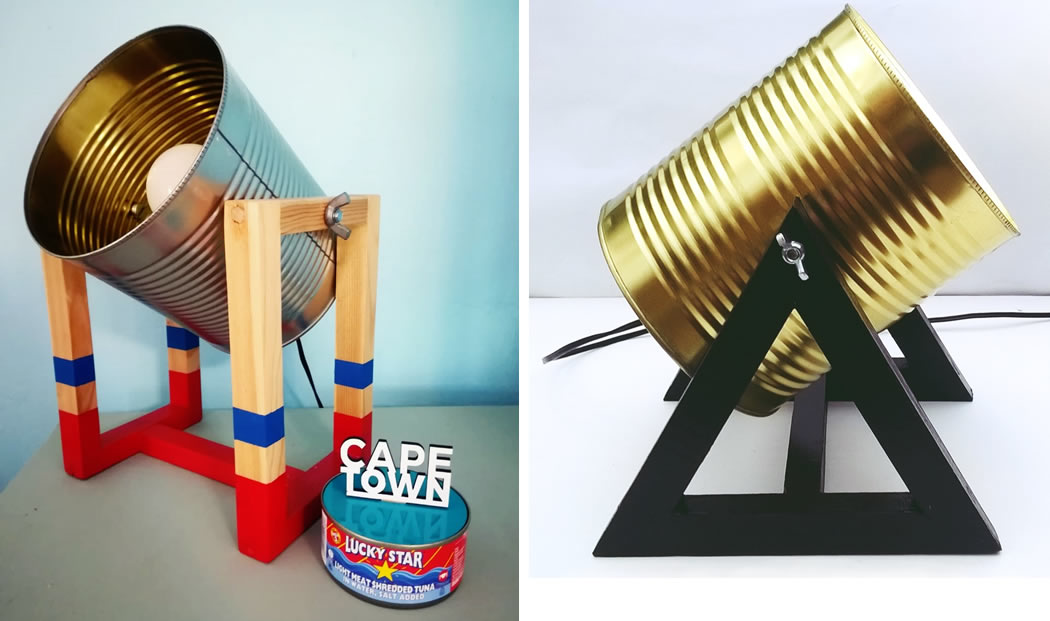 How do you source your waste?
Long term I aim to grow the business so that I can create employment for people to collect for me. For now I have various projects to collect my own waste – one at Val de Vie estate where I have four bins to collect tin cans and bottles, then a waste management company Averda also collects for me. Here at Spier I've made a plan with the wine centre for corks, bottle caps and bottles. I'm making Christmas trees with the corks. Then my Christmas angels are made from the pull up lids of tuna cans and stars from cool-drink cans.
You can see more of Lizl's work on her website http://www.lillyloompa.com. Follow her on Instagram @lilly_loompa and Facebook https://www.facebook.com/lilly.loompa.za/
And of course visit the Craft Market at Spier to see her products for yourself - at the first unit on the left as you enter the market.