Craft Market at Spier, Established Artists: Tafara Karidza
By: Sue Heathcock (2019-05-20)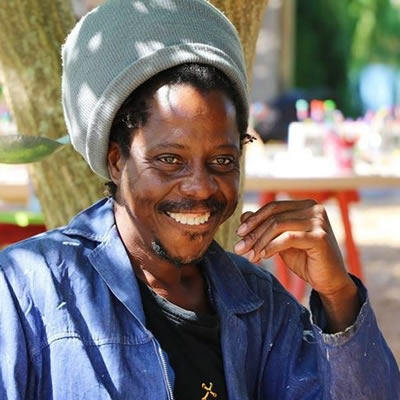 Artist Tafara Karidza creates paintings of African township scenes with a 3D element promoting the concept of recycling or upcycling. He has a background in graphic design but then became fascinated with this style that combines art and recycling, using tin cans from soft drinks and foods to depict the metal walls and roofs of township shacks, with the backdrop, figures and daily happenings painted in.
What inspires your work?
My inspiration is the township I live in near the airport in Delft. It's an informal settlement called Tsunami, as it was established as a temporary residential area around the time of the big tsunami in Asia. Many years later it's still here. I'm inspired by the scenes I see in the streets every day. And the backdrop is Table Mountain which has now become an essential part of the layout of my paintings.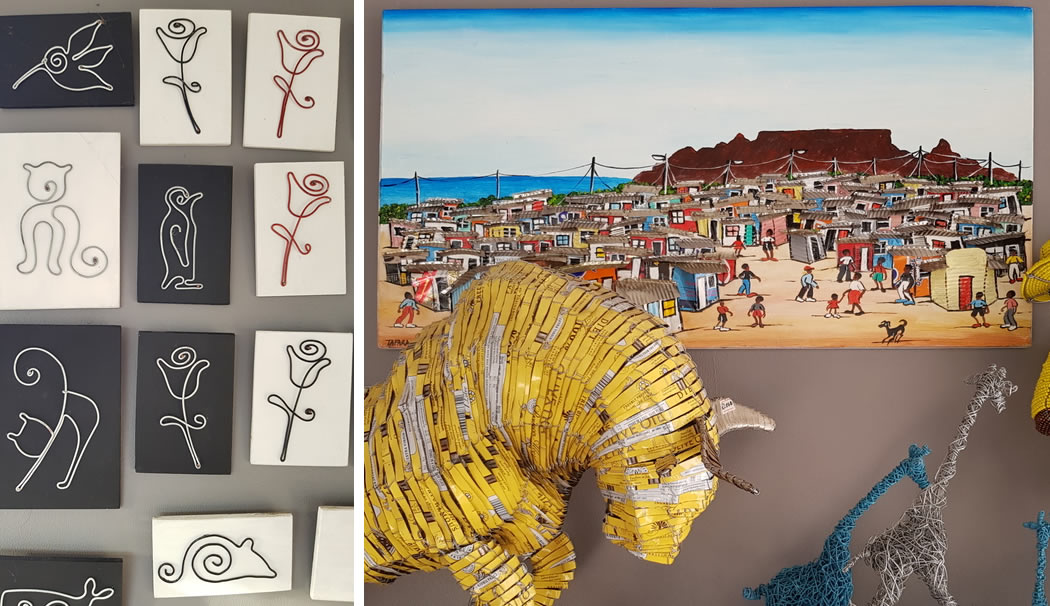 What are your highlights from the 2018/2019 season?
My highlight from this last season at Spier Craft Market was meeting a gallery owner from Germany, who bought one of my big pieces and a number of small ones. He sells South African wines in German and the gallery augments his business - he exhibits a selection of South African art pieces, now including mine. I'm looking forward to getting feedback from him on the response from his clients, and hope that this will become an ongoing relationship.
What are your plans for the winter?
I have trained as a mosaic artist and this winter I plan to focus more on my mosaic work. I'd like to build a range to show to galleries and aim to have enough for a solo or group exhibition at the end of the year. I'll also be working on some larger township paintings to have stock for next season. I sell a lot of the smaller pieces but often get interest in the larger ones too.
I also want to work on developing my wire designs. I have a new range this season, but I want to make some with practical uses such as key holder and wall hooks.
The Craft Market at Spier has just closed for the winter break, re-opening end of September 2019. Contact Sue Heathcock at sue@sueheathcockprojects.co.za for any information or sales enquiries over the winter period.