The Craft Market at Spier, Established Artists: Boniface Chikwenhere
By: Sue Heathcock (2019-09-06)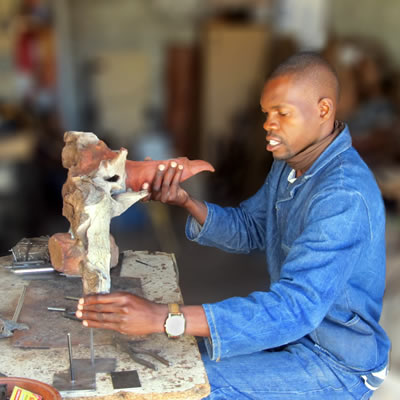 Boniface coaxes beautiful bird and animal forms out of found pieces of driftwood. His sculptures take on a life of their own and he always leaves some of the wood in its natural unsculpted form so that you see the animal emerging from raw wood. He's now busy getting ready for the opening of the new season of the Craft Market at Spier which starts at the end of September.
Tell us about the exhibitions you've been involved in recently?
In February I went to SpringFair in Birmingham UK, a major homeware and gift expo, which was great exposure and resulted in quite a few online sales. In August I went up to Johannesburg to Decorex where my work was well received. I also entered some work for the South African Society of Artists exhibition and won best artist in sculpture category, with the new minimalist style that I am exploring. The society will show all selected work at Kirstenbosch from 30th September.
Tell us more about this new minimalist style that you are exploring?
I've been experimenting with sculpting a smaller part of the wood so that its natural qualities speak for themselves and the viewer can get involved in the interpretation.
I'm also going back to my roots to explore deeper into what first inspired me – birds. So this season I'll be focussing on smaller pieces, mostly birds. With these new pieces I'm trying to get a sense of movement in the final display, to bring life to all the different birds.
What are you looking forward to for the new season at The Craft Market at Spier?
Some parts of last season were challenging in Cape Town with the drought affecting overseas visitor numbers to Cape Town. Luckily we've had such good winter rains now that I'm looking forward to a massive influx of local and international visitors flooding back.
The smaller size of my new pieces works well for our target market at Spier where many of our visitors are travelling and are sometimes hesitant to buy larger pieces. Smaller pieces are easier to carry in their luggage and tend to sell more quickly. I'll still be making larger statement pieces too of course.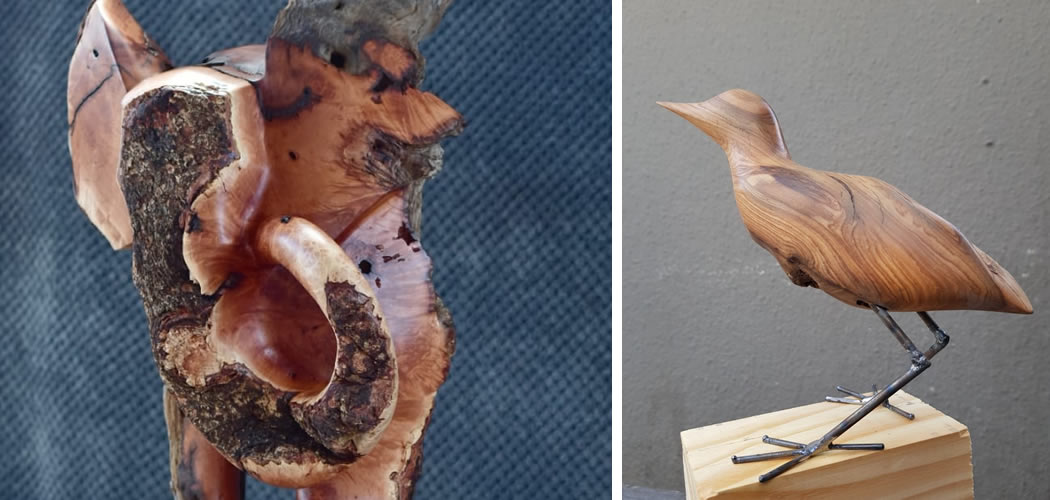 And this season I'll be at the market more often myself, demonstrating the making process, so that visitors can see how a bird emerges from the raw wood.
The Craft Market at Spier opens for the new season on the last weekend of September at Spier Wine Farm. During the season we trade every day 10h00-17h30 until mid-May 2020.