Making Experiences at Spier Craft Market
By: Sue Heathcock (2021-03-31)
Our making experiences at The Craft Market at Spier have been a real hit this season! Visitors have loved the chance to sit down at a table under the trees with one of our artists and try their hand at making their own small piece to take home. With all the materials provided and the expert tuition of the artist, kids and adults alike have had fun getting creative.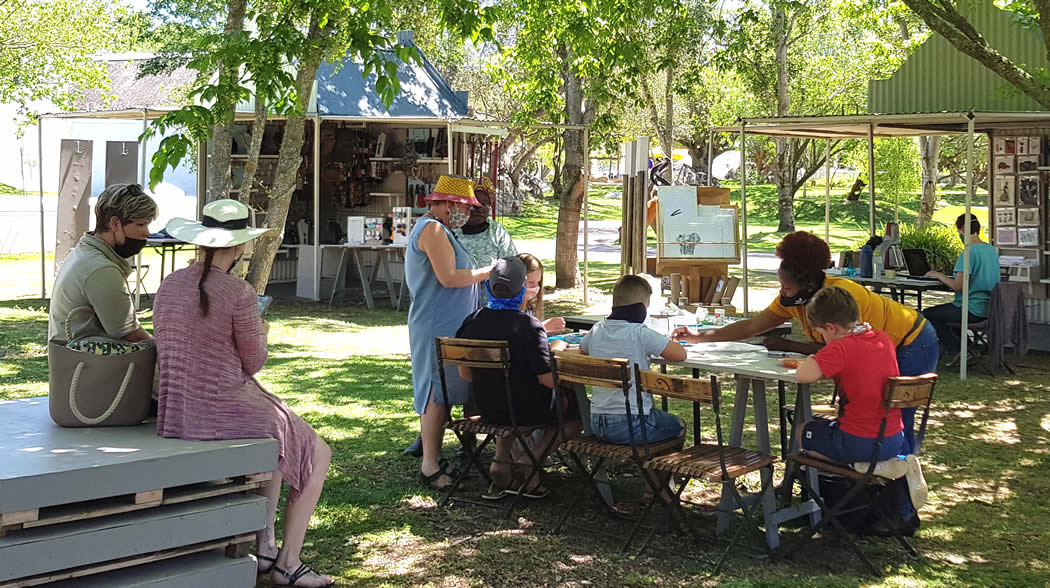 This season we have made it a drop-in experience at the very affordable price of R100 per person (a little more if you get excited about the whole experience and want to try something really ambitious or make more than one item!). Check out the blackboard at the entrance to the market to view making options each day – these may vary depending on which artists are available that day. Experiences offered so far have included making bead jewellery, leather bracelets, telephone wire keyrings, painting, calendars with cut out decorations, bead and wire items and more. Plus one of our artists also offers hairbraiding with coloured cottons and beads if you like your craft to be an integral part of your look!

There's nothing like the achievement you feel having learned a new skill and made something to take home for yourself or as a special gift for someone.
So if you're looking for something to engage the family on the weekend visit us at Spier Wine Farm between now and the beginning of May. We're open 10h00 to 17h30 every Friday to Sunday with extra days over long weekends and the Easter holidays. Contact us to confirm opening days.