Craft Market at Spier: The DIY team
By: Sue Heathcock (2020-01-28)
Our DIY team work back-stage miracles and it's time for them to get a share of the spotlight!
They work long hard days for weeks before we open The Craft Market at Spier at the end of September for the new season, building up the units ready for artists to display their work. They build, saw, drill, paint until each unit is custom-made for each artist's work – shelves of the right height, hooks in the right places, the right coloured panel behind to set off the work to best advantage. These are the details that go unnoticed, but are vital elements in giving our visitors a harmonious and enticing display to browse.
During the season we have regular DIY days, refreshing and re-styling a unit when new products come in, or just to improve on displays and change things up.
Our DIY team are stalwarts – we'd like to thank Dzi, Tafara, Simba G, Memory and Simon for all their cheerful hard work throughout the season.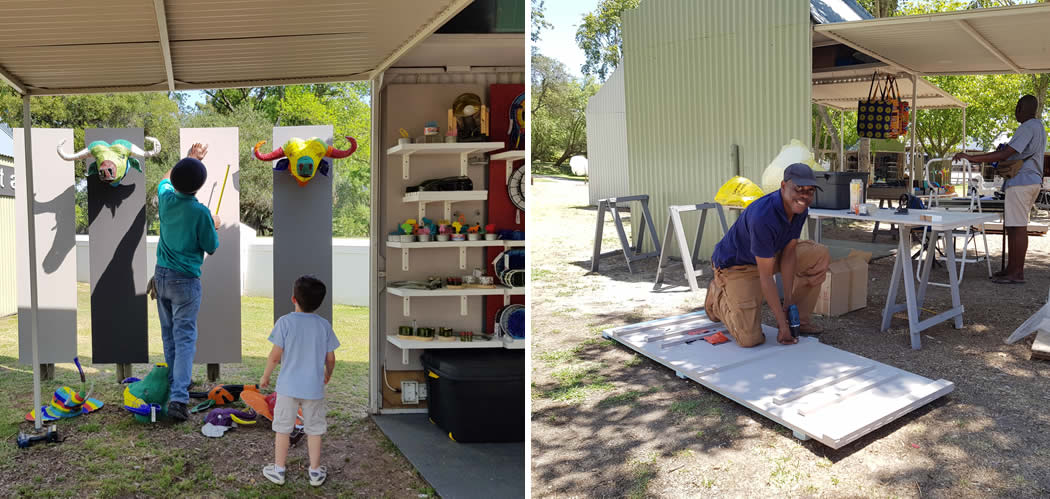 Tafara and Dzi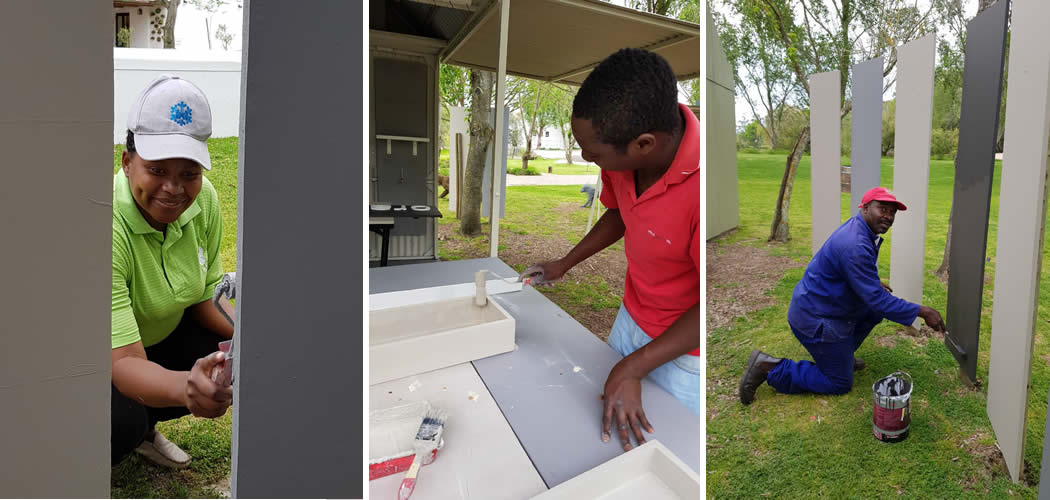 Memory, Simba and Simon