Craft Market at Spier, New Artists: Chantal Hurley
By: Sue Heathcock (2019-10-25)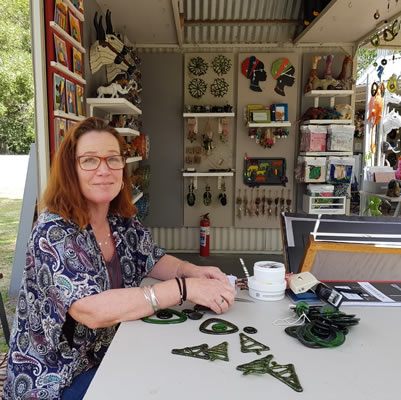 Chantal Hurley joined the market this season. She uses recycled bottle glass to make a creative range of functional pieces under the name Ten Green Bottles. Her products range from wind chimes, light catchers, candleholders, Christmas decorations, fruit bowls, incense holders and soap dishes to earrings and necklaces.
What inspired you to start working with glass?
My aunt had this little hand-blown Venetian glass vase, which I fell in love with as a teenager. I decided that's what I'm going to do. Life happened. I got married and had kids. Then 20 odd years ago I started working with stained glass and supplied a few shops for a while. Recently I bought a little kiln and decided to start again. I'm passionate about recycling, so that is why I decided on using bottle glass. I've been doing this now for about a year, I'm learning all the time. I want to blow glass eventually so this is part of my journey.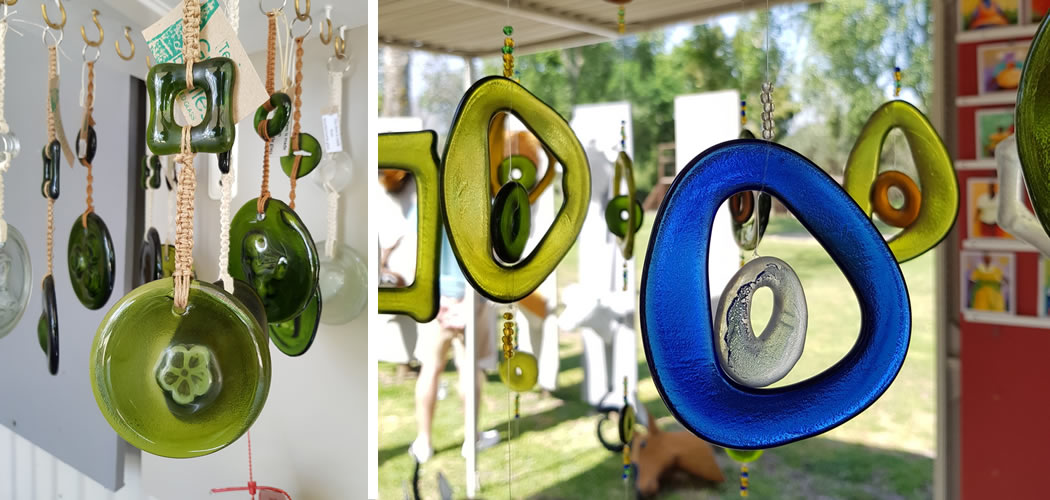 How do you go about working with recycled bottles?
I can't mix different glasses, so It does limit what I can make. I can only use as much glass for a piece as I can get out of one bottle, so can't make anything huge. Most bottles come in greens and browns, and green is my favourite colour, they look lovely when the sunlight shines through them.
For my wind chimes I use a glass cutter to slice the bottles. The heat of the kiln forms the circles into individual organic shapes. Originally I hung strings of them in the window to catch the light. I noticed the chiming sounds they made knocking against each other and started making them into wind chimes. They knock together all the time and they are fine. Fused glass is actually very strong. The wind chimes are now my best seller.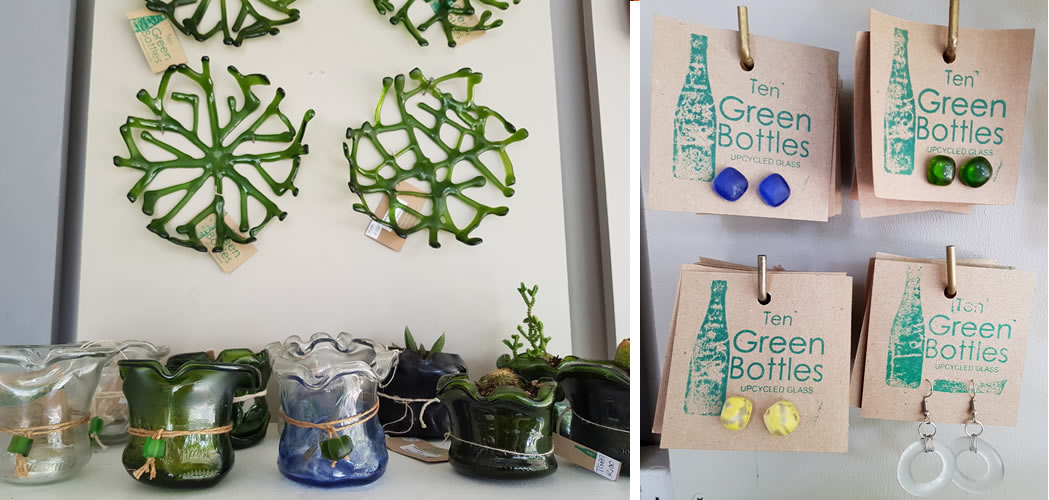 I'm limited in how much I can produce currently. I only have one kiln and you can only do one firing a day, as it takes it so long to cool down before I can open it.
Where can we find your products?
I sell through Spier and a couple of other markets. I'm loving being at Spier, I can't imagine working in any better setting, it's so lovely here and so peaceful.
See Chantal's work for yourself at The Craft Market at Spier. Open every day 10h00 to 17h30 on the lawns below the Wine Centre at Spier Wine Farm.