An African Christmas at the Craft Market at Spier
By: Sue Heathcock (2018-11-30)
If you're dreaming of an African Christmas rather than a white one, the Craft Market at Spier is a great place for inspiration. Whether you are looking for unique tree decorations or one-off gifts, you'll find something that is beautifully hand-made with love by one of our artists.
An African Christmas Tree
A simple bead and wirework Christmas tree would make a fab focal point for a festive table. Or decorate an alternative Christmas tree with a quirky beaded angel, a star or tree made from re-cycled metal, or angels from repurposed drinks cans. In Africa your tree definitely won't be spruce – pine trees serve for the traditionalists, but lots of locals get creative with painted branches of thorn trees, statuesque dried aloe stalks or wirework trees. Anything goes!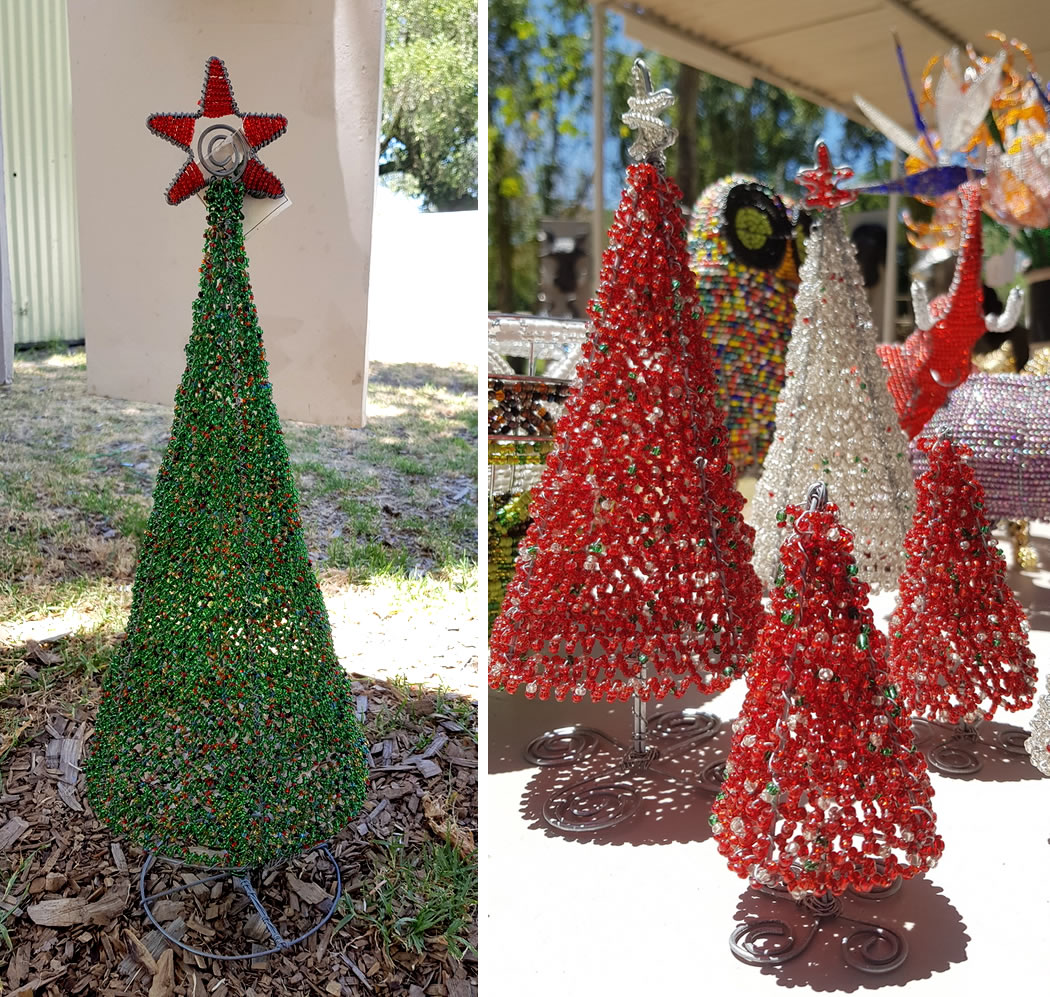 Reindeer and Angels
Our bead and wirework reindeer are ready to pull sleighs through sandy deserts, with recycled metal angels backing them up. And these funky Toona Cans come in cheerful Christmas mode as containers for special little gifts and stocking fillers.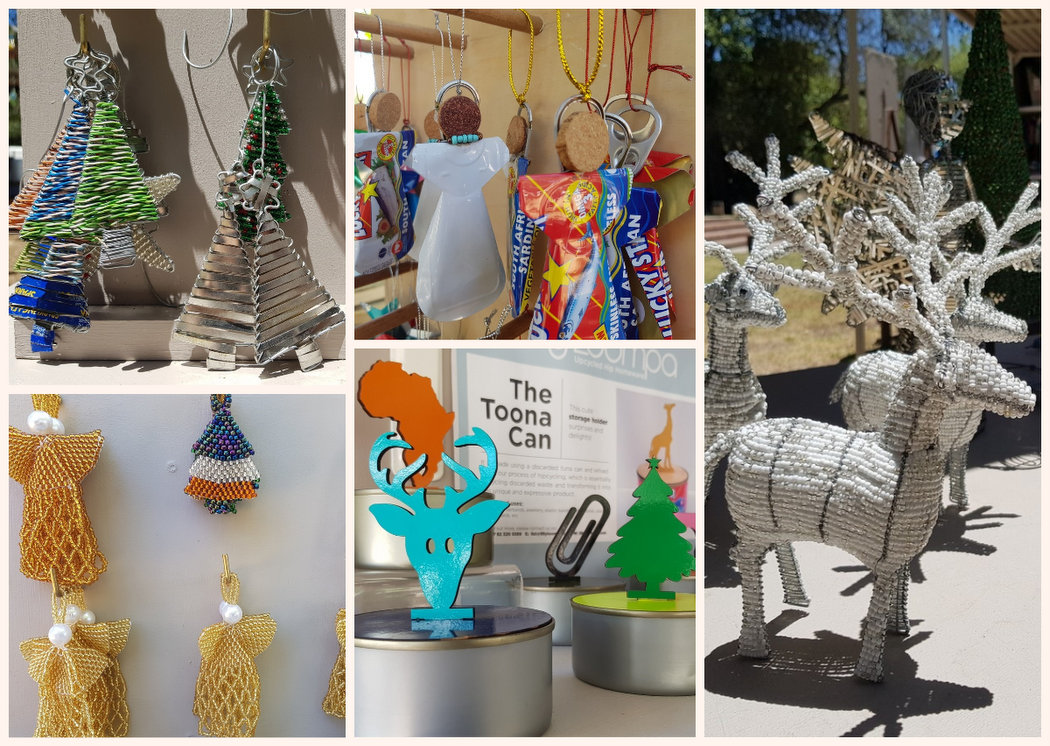 Gifts
While we can guarantee that you'll fall in love with enough pieces to fill up your own Christmas wish list, you're also sure to find unique hand-made gifts for almost everyone on your shopping list. From exquisite bead and wirework flowers, to full size sculptures, original paintings, posters and prints, or jewellery, African fabric clothes and accessories and much more.
Visit us every day from 10h00 to 17h30 and start your Christmas shopping the chilled way, perhaps combined with a picnic on the Spier lawns, a wine-tasting, or a Segway tour of the vineyards.
Spier Festival of Light Art
You can also enjoy Spier's first ever Festival of Light Art opening on the weekend of 8th/9th December – one of the glorious light installations is located within the market and we'll stay open until 18h00 on that weekend so you can shop before you head off to enjoy the lights.
https://www.spier.co.za/events/spier-light-art-festival-opening-night